Books
If you're in the mood for a sizzling workplace romcom with a twist, look no further. CoraLee's latest novel offers a delicious blend of revenge and romance that will keep you hooked until the last page.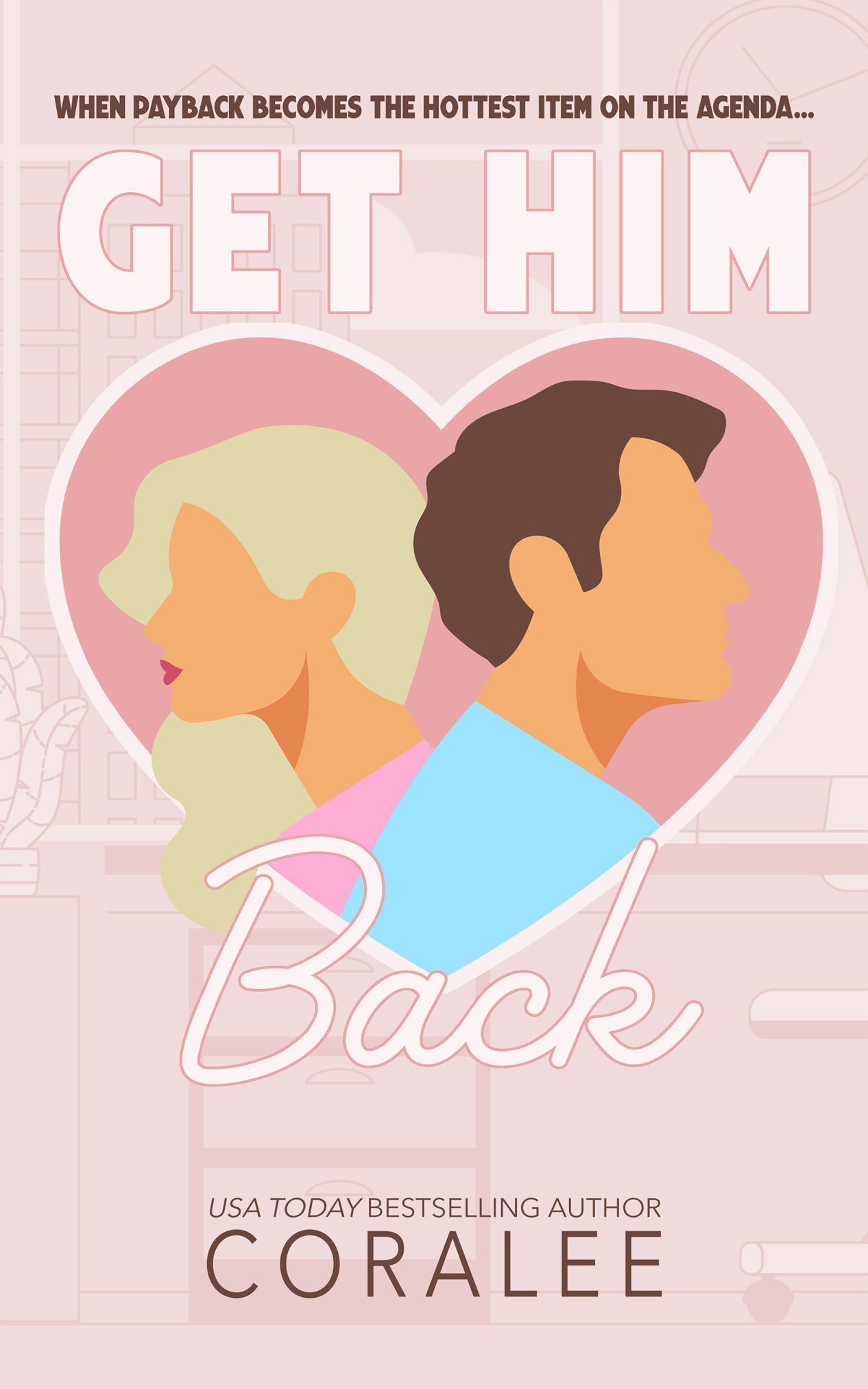 Get Him Back
From CoraLee comes a second chance workplace romcom with a dose of revenge and irresistible passion.
Meet Jack Thompson: charming, captivating, and my newest co-worker—the same man who heartlessly ghosted me in college.
Now, it's payback time.
With a sly smile and a plan for revenge, I'm ready to make him suffer. I seduce him, unravel his world, and leave him craving more.
But to my surprise, Jack revels in the torment, finding a twisted pleasure in our vengeful escapades.
I'm not sure who's being played at this point.
I thought I had the game plan down to a science. But sometimes the line between revenge and passion is blurred—and in the biggest plot twist of all, settling scores might just mean falling head over heels.
Learn More
Hey there! I'm CoraLee, your friendly neighborhood character creator. If you're looking for stories that dive deep, sprinkle in some giggles, and hit you right in the feels, you're in the right place. Most might know me as the angsty author CoraLee June, but for those light-hearted, rom-com moments, just "CoraLee" stamps the bottom of the page.
Once upon a time, I was a book-hoarding librarian and aced my way through Texas State English (trust me, daydreaming should've been on the curriculum). Now, I'm dancing through the writing world, churning out tales that make even me chuckle, all while navigating the wilds of Dallas with my three adorable mini co-authors and a husband who's pretty sure he wandered into one of my plot twists.
If there's one thing you should know about me, it's that I have this uncanny knack for turning an ordinary day into an episode of a sitcom. So, buckle up and enjoy the ride—because with me, it's always a delightful chaos. Welcome aboard!